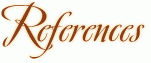 Materials and research for this Poetry through the Ages exhibit were sourced from a wide range of fascinating books, web resources, and interviews. To delve deeper into the realm of poetry through the ages, we recommend the following resources:
On Poetry through the Ages
Barnstone, Aliki and Willis (eds.), A Book of Women Poetry from Antiquity to Now, 1992: Schocken Books: Perhaps the greatest single anthology of women poets, the Barnstones work through four millennia to present voices from all cultures, from Sumeria's Enheduanna (the first known written poet) to contemporary greats such as Sylvia Plath, Anne Sexton, Mary Oliver, and Joy Harjo.
Gayley, Charles Mills, Methods and Materials of Literary Criticism: Lyric, Epic and Allied Forms of Poetry, 1920: Ginn and Company: One of the older books sourced for this exhibit, Gayley's book features definitions of several ancient forms that have since been lost or dropped from modern anthologies and dictionaries. It also provides an exhaustive study of lyric poetry.
Hubbell, Jay B. and Beaty, John O., An Introduction to Poetry, 1922: The MacMillan Company: While this book obviously misses the past eighty years of poetry's history, it thoroughly captures the rich European tradition of the second millennium, with particular attention devoted to the relationship between the Provencal poet-composers and Italian court poets who ignited Renaissance poetry.
Mandelker, Amy and Powers, Elizabeth (eds.), Pilgrim Souls, 1999: Touchstone: A wonderful anthology of spiritual poetry and prose through the ages, showcasing works that took popular existing verse forms into places of deep searching and inspiration. Includes an outstanding cross-section of medieval poetry, much of it hard to find due to purges and burnings at the time.
McClatchy, J.D. (ed.), The Vintage Book of Contemporary World Poetry, 1996: Vintage Books: A look at leading poetic voices of the past century, showing, through its examples, the ways in which free verse dominated the landscape and ignited the growing liberation of many oppressed and Cold War countries.
Untermeyer, Louis, A Treasury of Great Poems, 1964: Simon & Schuster: This two-volume set covers 1,000 years of poetry in England and the United States, providing both famous and little-known works from the leading bards of their times.
Van Doren, Mark (ed.), An Anthology of World Poetry, 1936: Harcourt, Brace & Co.: Many of the older volumes sourced for this exhibit present poetic gems that have been omitted from recent anthologies, and this is no exception. Although the focus of this exhibit is the European influence on poetry, no fewer than seventy different nationalities or cultures are represented in this collection.
On Featured Poets and Points Raised in this Exhibit
Aeschylus, Prometheus Bound, James Scully (trans.), 1975: Oxford University Press: One of the greatest Greek tragedies, Aeschylus used no fewer than ten poetic forms during the course of the work.
Applebaum, Stanley (ed.), Percy Bysshe Shelley: Selected Poems, 1993: Dover Publications: Shelley's mastery of sonnets, odes and ballads, coupled with his long verse and tragic-romantic subjects, made him one of the greatest voices of the early 19th century Romanticists.
Balin, Marty with Yehling, Robert, Full Flight, 2004: SAF Publishing: The founder and lead vocalist of iconic 1960s band Jefferson Airplane shares his lifelong love for music and poetry, and discusses how he brought the two together.
Boccaccio, Giovanni, The Decameron, 1995: Penguin Books: Along with Dante Alighieri's The Inferno, The Decameron ignited the literary side of the Renaissance, and featured the use of canzones and madrigals through the voices of Boccaccio's traveling storytellers.
Collins, Billy (ed.), Poetry 180: A Turning Back to Poetry, 2003: Random House: This anthology, compiled for high school audiences when Collins was U.S. Poet Laureate, features a number of British and American poets whose work symbolized the mixture of free verse and fixed form in the 20th century.
Hogan, Homer, Poetry of Relevance, 1970: Metheun: Perhaps the most relevant combination of song lyrics and poetry to reflect the 1960s, Poetry of Relevance's two volumes look at the lyrics of three dozen folk and rock leaders of the decade – and the poems that most influenced them.
Ostriker, Alicia (ed.), William Blake: The Complete Poems, 1977: Penguin Books: Blake's use of techniques of the epic, ode, and ballad, along with his visionary views and perceptions, made him the first of the great Romantic poets, and an influence on everyone from John Keats and Percy Bysshe Shelley to The Doors' Jim Morrison and the Beat poets.
Plath, Sylvia, Ariel, 1965: Harper & Row: A haunting volume of work, because Plath wrote it in the months before her suicide – with long-held foreknowledge that she would take her own life. Besides the gripping content, it shows Plath's excellence with tercet structure.
Rothenberg, Jerome (ed.), Poems for the Millennium, 1998: University of California Press: A fabulous anthology of contemporary poetry that captured the prevailing styles, techniques, and subjects of a world rushing into the 21st century, edited by one of poetry's greatest champions of the past fifty years.
Stanbrough, Harvey, Beyond the Masks, 2005: Central Avenue Press: Nominated for the National Book Award, this volume showcases the work of one of America's least known "new formalist" writers and teachers of poetic craft. Stanbrough's villanelles sparkle in this work (one is featured in this exhibit). Every word of every poem feels well and carefully chosen. A gem.
Wharton, Henry Thornton, Sappho: Memoir, Text and Selected Renderings, 1920: Brentano's: Sappho is the most famous, revered, reviled, and emulated poetess in history. How can a woman who lived 2,600 years ago continue to stir the passions of scholars, working poets, and students worldwide? In this remarkable work, Wharton offers numerous examples that survived the two organized burns of Sappho's beautiful odes, verses, and prose writings.
Yehling, Robert, Coyotes in Broad Daylight: New Poetry & Essays, 2007: Aisling Press: A new collection of poems, with a twist: Several poems written in rare ancient forms, including anacreontic verse, chain verse, and canzone.
On Specific Forms
Cervenka, Exene, Virtual Unreality, 1993: 2•13•61 Publications: The lead singer of legendary L.A. punk rock band X, one of the finest lyricists to mix poetry and song, is also a vital concrete and street poetess, as evidenced in this work.
Cuddon, J.A., The Penguin Dictionary of Literary Terms and Literary Theory, 1999: Penguin Books: Cuddon's exhaustive dictionary is a veritable bible of literary terminology and theory, including definitions of hundreds of antiquated, past, and present poetry forms.
Drucker, Johanna, Figuring the Word, 1998: Granary Books: Along with concrete poetry co-creator Ernest Gomringer, Drucker is likely the world's most authoritative source on the history and application of experimental and visual poetics and prose. This book showcases many uses of the written word, including poetry, by experimental artists.
Lind, L.R. (ed.), Lyric Poetry of the Italian Renaissance, 1964: Yale University Press: A goldmine of well-known and rare canzones, madrigals, sonnets, ballata, canzonettas, and more from Italy's literary height in the 13th through 16th centuries. Read cover to cover, one can see the Renaissance germinate, grow, and prosper through these rich, romantic works from poets such as Dante Alighieri, Guido Cavalcanti, Francesco Petrarch, Michelangelo, Lorenzo de Medici, and more.
McClure, Michael, Lighting the Corners: On Nature, Art and the Visionary, 1993: University of New Mexico Press: This collection of essays, poems, and interviews spotlights the leader of the West Coast Beat movement, a poet whose insight on free verse, song, visual, and experimental poetry is as rich and diverse as his remarkable work.
Padgett, Ron (ed.), The Teachers & Writers Handbook of Poetic Forms, 1987: Teachers & Writers Collaborative: A basic but valuable guide on how to identify, interpret, and write in a plethora of archaic, classic, and modern poetic forms.
Parrott, E.O. (ed.),
Penguin Book of Limericks
, 1983: Penguin Books: An enjoyable, humorous compilation of the most light-hearted verse form in this exhibit, including examples of such variations as the double limerick, truncated limerick, and extended limerick.
Stanbrough, Harvey, The Craft of Poetry: Structure & Sound, 2006: HarMona Press: This chapbook is designed for working poets, and covers the intricate detail of marrying structure and sound. A stickler for traditional form, Stanbrough takes readers through all of the beats and measures, and details how to write strong blank and fixed verse.
Strand, Mark and Boland, Eavan (eds.), Norton Anthology of Poetic Forms, 2001: W.W. Norton: A comprehensive and highly informative review of poetic forms, including several experimental forms developed in the past 25 years. No anthology has yet captured all of the world's poetic forms, but this comes close.
Williams, Emmett and Higgins, Dick (eds.), An Anthology of Concrete Poetry, 1967: Something Else Press: The greatest value of this collection is the attention it pays to the forefathers of concrete poetry, Max Bill and Ernest Gomringer. It also anticipates the way in which concrete poetry and visual art merged to form much of the "pop art" that populated the landscape in the 1960s and 1970s.
Sourced Interviews
Marty Balin, taped interviews with Robert Yehling, 2000-2002, appeared in Full Flight
Billy Collins, interview with Robert Yehling, 2006, appeared in Tucson Weekly
Harvey Stanbrough, question-and-answer interview with Robert Yehling, 2002, appeared on www.wordjourneys.com
---