---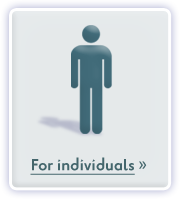 Since that time, the financial support of individuals and the corporate community has enabled our exhibits to grow and flourish. We're pleased that our engaging format has been emulated by countless other educational sites, and are committed to staying on the cutting edge of deploying new interactive technologies that pave the way for the exchange of meaningful information.
Why Support WebExhibits
With over 8 million visitors each year, WebExhibits embodies the potential of the Internet: using a multidisciplinary approach to deliver a breadth and depth of knowledge to people from all walks of life with a multitude of learning styles. Your support helps WebExhibits improve the quality of existing exhibits, develop new exhibits on timely topics, and incorporate information and contributions from the global community.
Financial Contributions
Your financial support is critical to ensuring the vibrancy of the WebExhibits online museum. We welcome every contribution, large or small, and make supporting WebExhibits easy. Using Amazon Payments or PayPal, you can take a moment right now to support our work in providing thoughtful and thought-provoking exhibits. Because WebExhibits is an ongoing project of IDEA, a 501(c)(3) organization since 2002, contributions are tax-deductible to the fullest extent of the law.
Other Ways to Support WebExhibits
In addition to direct financial contributions, you can demonstrate your support of WebExhibits in a number of ways.
Shop at the Museum Stores – Some WebExhibits feature recommended books or a store with items we've chosen that relate to the topic of the exhibit. Whether for yourself or as a gift, these products and books amplify the exhibits. WebExhibits receives a portion of the sale of each item.
Share your experiences – WebExhibits' breadth and depth depends upon the participation of those who visit our online museum. Share your unique experience and expertise here.
Spread the word – When you promote WebExhibits' mission, or a specific page or exhibit you find intriguing, you contribute to the groundswell of support for our online museum. Tell others about WebExhibits, or link to an exhibit in your blog or on your web site.
Thank you in advance for all that you do to support WebExhibits. Thanks to you, we'll continue to enhance our current offerings and collaborate with experts and the global community to bring new exhibits to life.